Main content starts here, tab to start navigating
Hours & Location
4515 Wisconsin Ave. NW,
Washington, DC 20016
(202) 686-3588
Our hours:
Monday - Thursday 11:00am-10:30pm; Friday - 11am-11:30pm; Saturday 10:30am - 11:30pm; Sunday 10:30am - 10:00pm
"Margarita and Sangria - Mix" Ready to Go.
We've Got You!
WE VALIDATE Customer Parking at the Whole Foods Parking Lot
Please check back to our website regularly to get updates.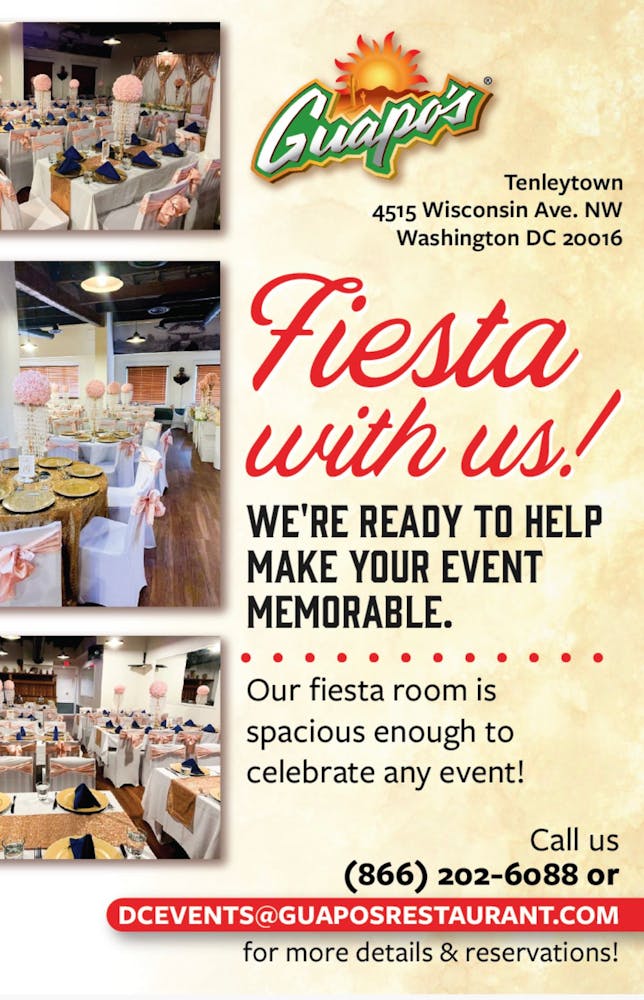 A fine dining experience with a Tex-Mex taste of superior foods and a beautiful atmosphere. Our special guacamole ('guapomole') is house-made and accompanies most dishes at Guapo's.
For Private events please contact